The passion fuels the magic!
Brown's Taxidermy fish mounts are created by our fueling passion to preserve and conserve our wildlife. We are advocates for fishing the oceans, the flats, the lakes, the rivers, and the estuaries. We believe that doing so responsibly and working together, we can help our environment breathe and regenerate resources that are viable for future generations. We work with captains, fisherman of all types and walks of life, sportsman, and enthusiast with one goal in mind. "Preserve and protect our water treasures and resources"
The shop is divided into work areas. Outside, our creations start as rough shapes that carefully take the exact shape of the fish. The material will move through many stages during the process.
Inside, we continue the detailing and the sculpture in the sanding areas. Every piece is hand inspected and corrections are made before a commitment to the shape is finalized. When the shape is ready and all details are visible, the fish mount will be primed and readied for the paint. We like to say that the magic is in the paint more than any other part of the process. The fish mount will be hand painted by the Browns in a timely fashion. The process is step sensitive, and above all time sensitive. Exact timing will set the paint properly with the right density. Color variations and exact matching requires technique and eye-hand coordination. Controlled and protected breathing is essential throughout the process. Lastly the fish mount will rest for a while so the colors and the paint are properly saturated. After each fish mount is given proper time to settle, it is finalized by spraying custom protective layers of clear coating where appropriate, along with the use of other methods to protect the paint.
The end result is a life-like fish mount that will be a true replica of nature's creation. It will preserve the memories, and gain appreciation for the masterful complexity this art form requires. If you would like to capture memories, do not waste your efforts and resources elsewhere. Make your memory last generations while appraising in time. Make your fish mount a part of the of the legacy you will leave behind someday! Be the proud owner of the best fish mount in the world.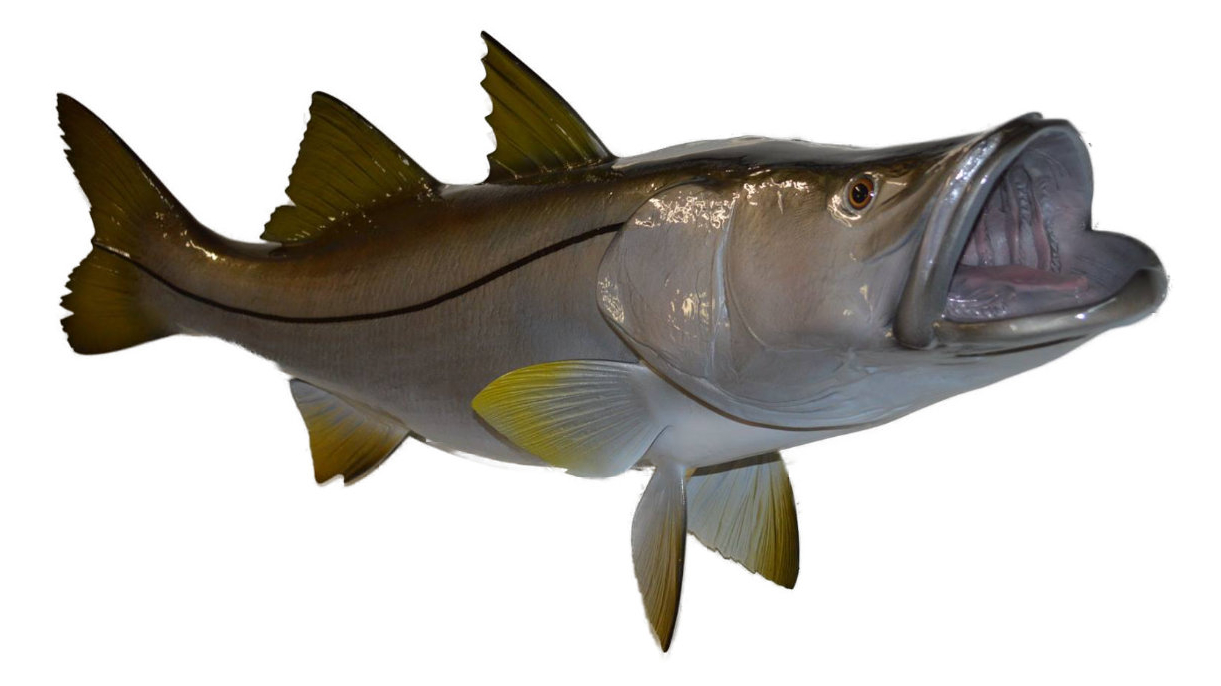 Best Usage For  Fish Mounts
Brown's Taxidermy fish mount has many uses. Friends use them to display memorable catches, restaurants use them for display and decor. The fish mounts provide educational material for schools, universities, museums, theme parks, trophies, or just as a decor center piece if desired. We have seen our fish mounts at marinas. If you have an idea for one of our fish mounts, call as to discuss your options.